Our clients benefit from our in depth knowledge of the range of brands and products on the market today, we offer a complete service ranging from.
Planning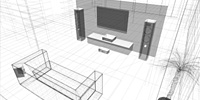 Where we work with you or your architect/interior designer to create a state of the art home audio video experience.
Prewiring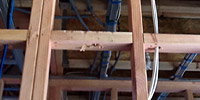 Whether it is a new home or one that is being renovated, we take care of all the cabling, advising on what is needed now and what can benefit you long into the future, getting it right at this stage is crucial to the future success of any system in any home, and will save money in the long term.
Retro fitting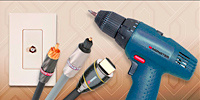 In some cases there is not the luxury of getting cabling in prior to the wall and ceiling linings going up, we specialise in the running of cables throughout existing homes, we take pride in the fact that we show no unsightly cables, and can position speakers, televisions and other equipment in positions that would normally require wall linings to be removed, "it's like it was always there"
Product sourcing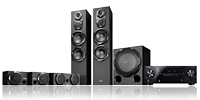 We work for you, our client, so when we put pricing packages together you can be assured that we are delivering competitive pricing normally only found in much larger chain stores, lower overheads mean we can pass on savings direct to you. Not only are we competitive but we are friendly, informative, and take the time needed to explain in plain terms what things mean, there is no pushy sales staff wanting to make a commission here.
After sales service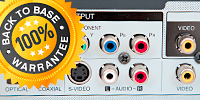 All our clients benefit from fast friendly and comprehensive after sales service, we match all our products with a return to base free service for the duration of the manufacturer's warranty, this means if it goes wrong we do what it takes to make it right, at no charge to you*
Existing system integration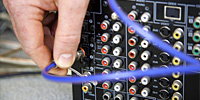 More often we are seeing the need to expand on systems already installed in homes, we are happy to extend systems already in operation, opting for a design where the main parts of a system remain and newer technologies are added to bring the newest technologies to the end user, saving time money and the environment.
Green initiatives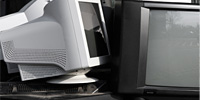 So you have decided to upgrade that TV or stereo system? Not sure what to do with the old parts? Don't just dump it, we have green options to suit.
We can have any electronics recycled through a government approved service.
What do I do with all those boxes? If you put them on the street all you are doing is advertising that you have a new TV etc, we can take the boxes away and have them recycled also, saving you time hassle and money.